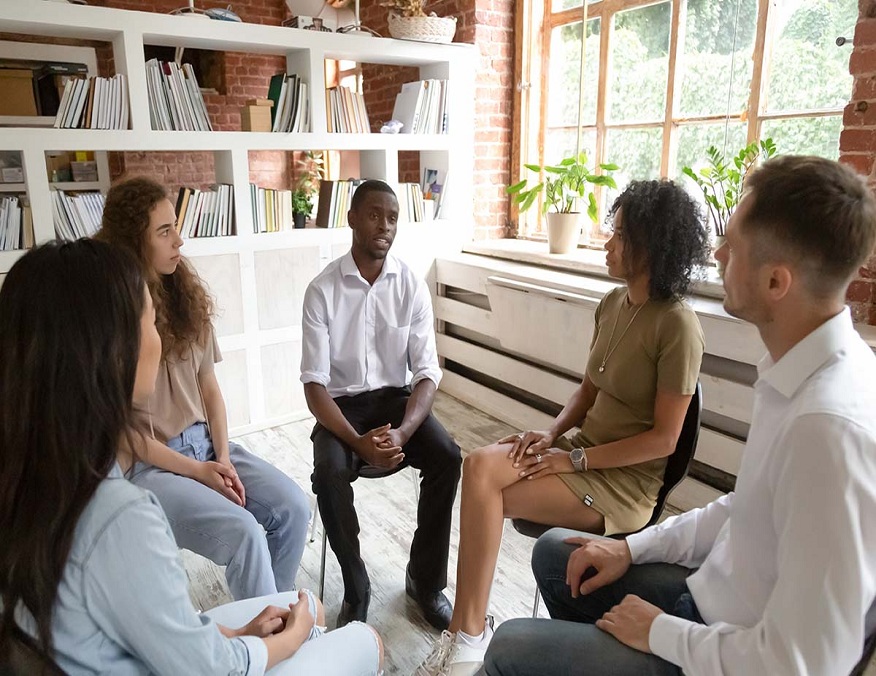 TheRole of Therapy in alcohol rehabilitation treatment
Alcohol addiction is a global epidemic that impacts millions of lives. Residential alcohol rehab and alcohol misuse treatment centers provide addicts with the chance to get expert help in a secure and caring setting away from the temptations of drinking again. Those battling alcoholism can find helpful treatment choices at drug and alcohol rehabilitation centers.
TYPES OF THERAPY USED IN ALCOHOL REHABILITATION TREATMENT
Alcohol treatment plans often include therapy sessions. It is frequently the foundation of care for persons attempting to recover from substance abuse. Individual therapy, group therapy, and family therapy are all viable options for treating alcoholism.
1. Individual therapy
Individual therapy involves meeting with a therapist individually. Individuals can get insight into the factors that contribute to their alcohol consumption and learn techniques for coping with triggers and cravings in these sessions. Individual treatment aims to equip patients with the tools they need to combat their addiction and remain sober over the long haul.
2. Group therapy
In contrast, group therapy entails a therapist leading a gathering of clients with comparable problems. Those in recovery greatly benefit from the camaraderie and support that may be found in group therapy. It can also be a chance for people to teach and be taught by one another as they discuss their personal experiences. Those experiencing feelings of isolation and loneliness due to their addiction may benefit greatly from participating in group therapy.
3. Family therapy
Substance abuse treatment programs often include family counseling. Family counseling can help addicts and their loved ones address underlying issues that may have stimulated their substance abuse. Family counseling can also aid in developing healthy communication skills and learning how best to support a loved one during the healing process.
Goals of therapy in alcohol rehabilitation treatment
The purpose of therapy in alcohol abuse treatment centers is to help patients gain insight into and resolve the underlying problems that have led to their alcoholism and to equip them with adaptive strategies for dealing with alcohol-related triggers, cravings, and interpersonal difficulties. Preventing relapse is another important function that therapy can provide.
Importance of therapy in relapse prevention
Relapse can be avoided by learning to recognize risk factors and create coping mechanisms. Counseling can give individuals insight into the circumstances, feelings, and people that may lead to relapse. They can learn practices like mindfulness, physical activity, and social support to deal with these factors. Individuals can lower their chance of relapse by developing healthy behaviors and coping skills through therapy.
Individuals in recovery face a significant hurdle while trying to remain sober after completing treatment. Motivating and keeping oneself focused on one's rehabilitation objectives might be aided by therapeutic intervention. It can also help people feel less alone as they face the challenges of post-treatment life. Check out residential alcohol rehab
In conclusion, therapy is an important part of treating alcohol addiction. Addicts can learn the coping mechanisms and support systems necessary for long-term recovery through individual, group, and family treatment. Relapse prevention is another important aspect of therapy, as is maintaining motivation and concentration on one's recovery objectives.