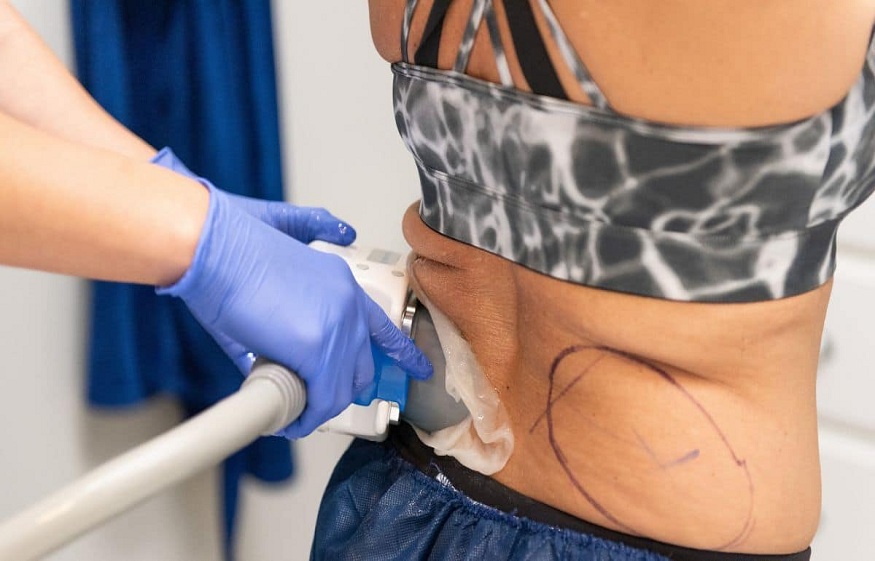 The science behind coolsculpting
Coolsculpting is a non-invasive, FDA-approved cosmetic procedure for body sculpting and fat cell reduction. As a result of its non-invasive nature and long-lasting effects, it is swiftly gaining favor. Let's examine the underlying science of Coolsculpting and describe how it functions.
How does coolsculpting work?
Coolsculpting is a cosmetic surgery based on cryo lipolysis, which uses freezing temperatures to break down fat deposits. Scientists discovered that fat is more vulnerable to cold damage than the surrounding tissue in the 1970s. Techniques for fat-freezing came about as a result. In addition to causing the body to become inflammatory, cryo lipolysis also kills fat cells. After that, the body eliminates the dead cells naturally.
Following several clinical trials demonstrating its safety under strict controls, the FDA approved coolsculpting in 2010. The tests also revealed that after 1-3 treatments spaced over several months, there was an average fat decrease of up to 20%.
What is the coolsculpting procedure?
With coolsculpting, fat cells are frozen and irreversibly destroyed using hand-held suction equipment. The lymphatic system breaks down the frozen fat cells weeks after the procedure and excretes them as waste. The procedure takes place in a hospital or health spa. It is quick, easy, and doesn't call for any downtime.
Who is a good candidate for Coolsculpting?
Coolsculpting targets areas of stubborn fat resistant to weight loss or exercise. It is intended to assist average-weight individuals in shedding lesser fat deposits rather than aiding obese individuals in losing weight.
The FDA has authorized Coolsculpting to reduce fat in nine different areas:
Abdomen
Thigh areas
Love handles
Bra fat
Upper arms
Underneath the buttocks
Under the jaw and chin
Upper and lower back fat.
Do not schedule a Coolsculpting appointment if you have:
Cryoglobulinemia
Cold agglutinin disease
Cold urticaria
Paroxysmal cold hemoglobinuria.
Is Coolsculpting effective?
The success and satisfaction rates for Coolsculpting and other types of cryolipolysis are very high. People should be aware that the effects of the treatment only apply to the areas being addressed. Furthermore, it doesn't tighten the skin.
Additionally, not everyone experiences success with the method. People close to their target body weight for their physique and have pinchable fat in stubborn regions respond well to it.
Coolsculpting is not a magic bullet for quitting a bad lifestyle or losing weight. Less fat reduction is possible for someone who continues to consume a poor diet and sits still while getting Coolsculpting.
What are the side effects of coolsculpting?
Since cryo lipolysis is a non-invasive process, no cuts, anesthesia, or drugs that can trigger an allergic reaction are necessary. Compared to more intrusive procedures like liposuction, the rate of problems and adverse effects is less with coolsculpting.
Some common side effects could include:
Less sensation in the cool sculpted area than before the treatment
Bruising
Edema
Sensitivity to light
Localized pain.
The bottom line
Cool sculpting removes stubborn fat cells and contours the targeted area. It is a well-liked substitute for the riskier surgical technique for eliminating fat, like liposuction. Despite not being a weight-loss procedure, Coolsculpting will make you several inches slimmer. The fat the treatment removes won't return if you eat right and exercise regularly.