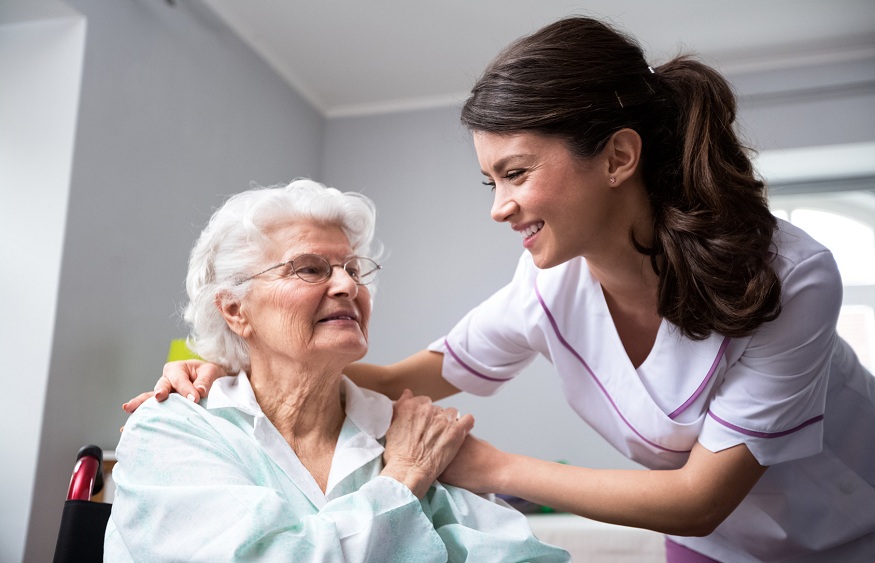 Transforming Lives: The Power of Live-In Care Services for Enhanced Quality of Life
Receiving comprehensive and compassionate care when you need it most is a cornerstone of well-being. Live-in care services offer a transformative solution for individuals needing personalized support. Whether you value privacy, prefer familiar surroundings, or seek dedicated attention, live-in care provides the highest level of care tailored to your needs. Discover the advantages of 24/7 assistance, the flexibility of care options, and the emotional comfort of having a trusted caregiver by your side. Experience a new level of well-being with live-in care services.
1. Personalized Care in the Comfort of Home – Live-In Home Care
Receiving personalized care in the comfort of your home is a fundamental aspect of live in home care services. The tailored approach helps meet an individual's unique needs, preferences, and routines with utmost attention and compassion. It allows you to maintain a familiar environment, promoting security, independence, and well-being.
Live-in caregivers are dedicated professionals who provide one-on-one assistance, helping with daily activities, medication management, meal preparation, and more. The availability of live-in home care enables you to receive comprehensive support while remaining in the comforting surroundings you cherish.
2. Supporting Independence and Empowering Young Adults
Live-in care services offer invaluable support for young adults with special needs or disabilities who strive for independence. Supported living arrangements bridgetotal independence and supervised care, fostering personal growth and autonomy.
Skilled caregivers offer supported living for young adults through guidance, mentorship, and practical assistance to help young adults navigate daily tasks, pursue education or employment opportunities, and engage in social activities. The comprehensive support enhances their confidence, life skills, and overall quality of life, empowering them to live fulfilling and self-determined lives.
3. Compassionate Care for Dementia Patients
Live-in care services are vital in providing compassionate care for individuals with dementia. Specially trained caregivers offer empathetic support tailored to the unique challenges and needs associated with dementia. They assist with memory care, medication management, daily activities, and emotional support.
That helps create a safe and familiar environment that reduces anxiety and confusion. Support through live in dementia care promotes cognitive stimulation and engagement in meaningful activities and preserves dignity and life quality for persons affected by this condition and their families.
4. 24/7 Availability and Peace of Mind – Round-the-Clock Support
One of the significant advantages of live-in care services is the availability of round-the-clock support. Knowing that a dedicated caregiver is always present brings peace of mind to clients and their families. In emergencies or unexpected situations, immediate assistance is readily available, ensuring safety and prompt response to healthcare needs.
The continuous support enables individuals to age in place comfortably, minimizing the need for disruptive transitions to assisted living facilities or nursing homes and fostering a greater sense of security and well-being.
5.  Holistic Approach and Enhanced Quality of Life
Live-in care services extend beyond physical assistance by emphasizing companionship and enriching activities. Caregivers offer emotional support, engaging conversations, and companionship, reducing feelings of isolation and loneliness. They facilitate participation in hobbies, social outings, and cognitive activities that promote mental stimulation and emotional well-being.
The holistic approach enhances the overall quality of life for individuals under live-in care, ensuring they receive essential assistance, emotional fulfilment, a sense of purpose, and a meaningful connection with their caregiver.
Takeaway
Live-in care services provide personalized, compassionate support in the comfort of one's home. From tailored care in familiar surroundings to supporting independence for young adults, compassionate dementia care, round-the-clock availability, and a holistic approach to enriching activities, live-in care enhances the quality of life, independence, and well-being. These professional services empower individuals, ensuring they receive the personalized attention they deserve and fostering a positive and fulfilling living experience.